New Year Resolution? Or Bah Humbug?
Originally Posted
2011-01-02
Well, it sure has been awhile.
New Years Resolutions. What a crock, right? I mean if everyone played the Jerry Seinfeld Bizzaro World game with New Year's Resolutions – we'd all be in for some great comedy.
Like – losing weight. Why not make a pact with yourself and a great friend to gainweight? Pull a Supersize Me and eat only at McDonald's or Burger King till you can't take it anymore for all of 2011. Swear off exercise. Keep drinking 4-5 nights a week. Take the train and walk to work?? Child, PLEASE! Drive everywhere to your heart's content. Heck, 7-11 is probably only three blocks away – why walk there when you are grabbing a pre-packaged meat burrito, a seven-person-sized bag ofDoritos and a Big Gulp big enough for the entire three-family house you live in at 2am after spending the past six hours drinking your face off to 3,000 calories with not a stitch of food?
How bout stopping smoking? I literally "laughed out loud" at this one. While I do not partake in smoking tobacco poles – who are you kidding? Make a pact with yourself to piss off everyone and anyone at all times of the day with your dirty habit. Smoke more! Take 18 breaks a day in an 8-hour period Monday through Friday, expect your boss and every other person who covers your arse to accept that, and then – when someone wants a ride to 7-11 – make sure you fire up at least two cancer sticks for the three-block ride with the windows rolled up with the heat blasting.
Saturdays and Sundays should be a complete free-for-all. Smoke right outside of restaurants and stare people down as they try to pass you to get into the non-smoking establishment. Get a band of your buddies and have 10-12 people smoking outside on a line to get into a club but then continually let people pass you in line so you all can finish your cigarettes. Screw that – if it's 10-12 fellas – make it cigars right in front of the double-doors to get everyone sick going in and out of the club. See who blinks first and goes inside because it is too cold.
If it's not a club – go inside for a few frosty rounds – and then go outside – but everyone has to go so you can block the entrance to the local dive for all the nose-up, non-smokers who think they own the joint since they kicked you all out of your favorite places at the end of 2004. Oh, business is up since the ban, you say? They kicked YOU out – time to keep them out.
I say all of this in jest as it is exactly what most of us will be doing by March 1. Making all of these promises go away in less then two months because the will power to "be good" doesn't last long for most of us.  In fact, it is easier to make fun of people who try.
Why doesn't Josh Smith offer discounts in the month of January? Why should he? Business will be BOOMING come Monday with all the new resolutions and promises everyone made to themselves and their wives/husbands. It's the summer when the Commish tries to reel in the business because his monthly "promisers" all left the building by June. Marketing 101.
For me? I know you know I have a purpose here…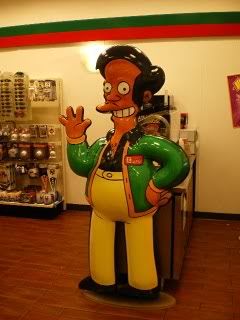 I've had enough. I've tried to "keep up with the Joneses" in terms of marketing, partying, drinking, smoking, not caring, pissing people off. I'd like to say – I made a solid part-time career out of it here on this blog and at the CAC. I've pissed off the "old guard" so much – they have started to like me. I've tried to poke the "new guard" – and it's gotten me in more trouble – which makes the old guard happy. You get the picture. My act is a little old. The Filosas and O'Cals and Turins andMikeDs and McMahons and even the Matty Bellses (tough pluralization) – yes, Matty, you too are almost a "vet" at this point – have grown to appreciate my oddball humor as they realize I'm basically cartoon character when the day starts at the CAC.
So – I'm here to change the perception. Visually and mentally. I'm going to try this "New Year's Resolution" thing and check back with each of you on a weekly basis. I've recently been laid off at the almighty Evil Empire (Genzyme) for those who do not know and I find myself with oodles of time on my hands. While I am 45-50 miles living at home and not near Cambridge, I still think the BFab you all know has gone too far – i.e. BFlab as Tibbs (of all flabbiness) likes to say.
In 2006, I embarked on a weight-loss journey through Weight Watchers(Genzyme sponsored) and was very, very successful. I had a few reasons for even contemplating losing weight – other then actually being healthy for once.
Numero Uno – I wanted to disprove the theory that having weight loss surgery, liposuction, etc was the way out for every fatty on the planet. Now – don't get me wrong – I didn't think I needed bypass surgery by any extent. I was still able to play a little hoops at the time and run and gun with the youngsters – but the bypass surgery thing was so over the top – even Al F'n Roker was getting away with "look at all the weight he has lost" after being a complete slob on TV for over 20 years. Listen people – he had stomach staple surgery – that does NOT get championed as someone losing weight (side note – he did lose 100 pounds after the surgery supposedly – gotta give the credit).
Is the surgery needed for some? Perhaps – but with being the politically correct person I am (ahem) – most people, if not all, could benefit from just getting up a little earlier or staying awake a little later and exercising.
Second – I was able to parlay an hour off from chatting on gmail – I mean working at the Evil Empire and sit in a room full of women chatting about the week's events. Surprisingly, not everyone was 250-plus. It was an eclectic group of people just looking for a better lifestyle – more then losing 40-50 pounds.  They just wanted balance.  I haven't been balanced since……
Anyway – I was able to lose 62 pounds and was under the 200-lb mark for the first time since freshman year in college. Shockingly to most, I was an athlete at some point of my life – despite the fact those days are long gone. I can't say I was in the best shape of my life as most of the exercise I completed was cardio – on a bike or playing hoops. It worked. Plain and simple.  No weights, no crash diets – just following a plan and sticking to it.  Remarkable.  But I wanted more in terms of weight training, definition, etc.
Fast forward to February of 2007 and BOOM – after losing 60-plus pounds, being lauded at work for championing healthy living (imagine that), and actually being able to run 4-on-4 for 90 minutes with Ken Cleary and his Club (I miss that and he will verify it) without puking in lunch run – I ruptured my Achilles. The way I ruptured it is a story for another day – even though most of you know I how I did it (dancing in Tampa, FL).
Rupturing an Achilles does NOT bode well for keeping weight off and was very disheartening after all the work I put in. I shut it down. I went back to the "who cares – we all die anyway" routine. Today – I'm (not-so) proud to say – I won the 2010 New Year's Resolution of "gain as much weight as you can" and all my friends owe me…well, they owe me nothing cause I did it all on my own.
Now – it's officially 2011 – roughly four years later – and all of it is back (and then some). Another 60-plus pounds to go. Sigh. Depressing – but slightly motivating as I've been challenged by some peers to "make it happen".
Most people I talk to don't think I'm "that bad off", but I'm worse then most people think. I have back problems – mostly from the 1000s of offensive charges I've taken with no help from DMac, I'm back on blood pressure medications, and recently had trouble riding my bike 1.6 miles in-town Plymouth. Trouble riding a bike. I was up to 18-20 miles A DAY on the in-house bike in 2006 and now I can't ride a hill.
So – other then the fact my peers challenged me again – I'm here as your fellow CAC-er to show you that it can be done. The right diet (Weight Watchers or others), the right exercise, and the right mindset can make it happen even for the ones who have REALLY let go. The mental part is absolutely the hardest no matter who you are. It takes mental strength to get up and run, jog, walk, chew gum. I know this because I've been successful at it.  But I'm taking this seriously once again as I've let it get out of control.  There may not be many of you who have struggled with weight – but I know some out there that could use the motivation.
I will post some scary photos – right here, next week. I'm embarrassed to say – I'm at a robust 256 pounds as we speak and four years ago I was about to break 180 (my original goal).  Part of breaking a habit – is admitting you have a problem.  Might as well admit that 256 pounds is not exactly what I hoped to be in my mid-30's.  Posting pics will only help that…embarrassment goes a long way to being humbled.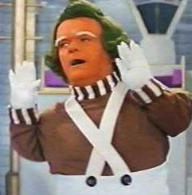 This will start off as a "Consumer Reports"-type blog for a pro-or-con recommendation for the P90X routine. I kept asking my man Jeff Buttersworth (head fitness guru at the CAC) to get me in shape and then after he would build me a program – I was like, this guy is too intense. While that is not true – all I was doing was just running from the inevitable fact that I thought I would fail. I'm not a fan of failing (9 CAC championships and counting, Tibbs) at anything or letting people down. I thought I would let Butters down – and I probably did.  After the WW success, I've failed twice again with Weight Watchers and twice with Butters.  No more.
I sit in Plymouth today on Day 2 of my very first New Year's Resolution. P90X starts tomorrow (thank you to Pat Lawson for "lending" it to me). So for the next 90 days I will be trying out the P90X program and trying to prove it is actually a farce or in essence, proving one more time – that a little hard work goes a long way. Quite a few readers could take that advice to the bank.
I will check back weekly – wow, yes a weekly blog for a change – can you imagine that? And update everyone on my progress, my inevitable failures, or lack of faith in the P90X program. Checking in weekly will, well – keep me in check. A major part of success is documenting your progress and failures.  You can look back at what has worked and what has not and reapply those theories as time passes.  Learn from your mistakes as history as a funny way of repeating itself. My little history of success is about to repeat.
I have found out sitting at home the past three months that writing is truly a passion and without it – I lose the gift of gab. I bet you were all hoping that losing the gift of gab would be my resolution? Tough luck, people.
If you are like me though, you will make a New Year's Resolution pact to make fun of me. Spinney, Durbrow, Frail, Henderson, all of em – lining up to take shots.  It will only serve as more motivation and I expect it, want it, covet it. LikeJZuk once referring to me as an Oompa Loompa. Kaplan recently entered the gym and exclaimed, "HO HO HO" at the site of me.  More of that – and less silly "promises".