Top 200 All Time Co-Ed Scorers (No. 160-121)
Originally Posted
2012-04-04
…And the list goes on!
Time for part two of the big list!!!  160-121.  All 160 players left have scored at least triple digit points.  Some of them I either never saw or don't remember, but as we get higher on the list, I should have a little more commentary since I've most likely played with, against or kept score for most of the players…enjoy!
T-159 – Paul Willis (Team Ahab – 9 gms), Mike "Hags" Hagerty (Dance – 14 gms) – 101 points – I never saw Willis, but Hags has been a favorite of mine over the past two seasons.  If only he could make free throws, he'd have 201 points!  Not your shot, Hags!!!
T-156 – Thomas Haff (Boston Beer – 14 gms), Jason Egan (SH Beavers – 11 gms), Mayla Gleaton (DL Franchise, BSH, Shots – 33 gms) –
 102 points – Mayla is near the top of a short list that includes Amber Wantman of the most intense eyes I've seen.
155 – Liz Bowen (BOOM – 17 gms) – 103 points – Liz and Kelsey Simonds are hands down the two best female shot blockers co-ed has ever seen.  Maybe both top 10 regardless of gender…by the way gentlemen…Liz wants NO special treatment from any of you on the court!!! (She doesn't need it)
154 – Jackie Smith (DL Franchise, Meat Tornado – 39 gms) – 106 points – Quietly one of the more steady females in the league over the last four sessions.  Jackie doesn't blow you away like some of the girls who played high level college ball, but she knows where to be and how to play the game.  She hustles and never seems to make any harmful mistakes.  Very underappreciated.
153 – Mike Hasson (Ballocrats – 7 gms) – 107 points
152 – Ben Linsky (Back Door – 17 gms) – 109 points
151 – Jerry Botelho (BP Tigers, PUK, Rim Jobbers – 21 gms) – 110 points – Hands down one of my favorite players in the league.  Always hustled his ass off, had no problem laughing at himself.  As if I didn't already love the guy enough, he came the Co-ed West party I threw last Spring and I learned he had the same awesome taste for 90s rap that I do.  Jerry is a CAC Hall of Famer in my book
150 – Nick Davis (That's What She Said – 4 gms) – 111 points – Yup…4 games…dude can shoot…and both he and L-Kelly wear matching Blue sneaks that could land an airplane.  Cutest couple ever!!!
149 – Aron Kaufman (Ewoks, HPCR – 11 gms) – 112 points – Aron's had some tough luck on a bad team, but I like him.  Plays hard and keeps coming back for more.  His hot shooting actually got HPCR into overtime in a game this season…still winless, but they were close!!
T144 – Dave Rouse (SH Beavers – 12 gms), Dana Monnier (Ballocrats – 9 gms), Joe Meldahl (Molasses – 9 gms), Crystal Simonds (W.U. Dolphins – 36 gms), Kimi Soo Hoo (BOOM – 18 gms) – 114 points –  I don't have a clue who the three guys are in this five-some, but Crystal has been a fun player to watch on the free agent team that broke the curve.  Western U was a bunch of people that Tibbs threw together that happened to mesh VERY well.  Now they are favored (IMO) to win the Co-ed Madness Tourney!  Kimi is one of the best shooters in the league regardless of gender.  The thing about her is that she thinks like a true point guard.  Always looking to spread the ball.  It works perfectly for that team, but it sure wouldn't hurt if she shot a little more!!  That's what I was wishing when I drafted her on my CAC Co-ed Fantasy Team in the F-11 season.
T-141 – Ghazy Grijalva (DL Franchise – 30 gms), Britt Spackman (Dance – 15 gms), John McEnelly (Genzyme – 15 gms) – 116 points – (In my best "Jerry Seinfeld – Newman" voice…)"McEnelly!"  What I wouldn't give for another crack at this kid.  I see by his profile that he's still kicking around on the Genzyme corporate team, but he pretty much grabbed his co-ed championship and jetted from the league.  He rode on the coattails of Biehler, Lawson, Keith and Gwen for an entire season, until the championship game when we (Game…Blouses) closed the deficit to four points with about 2:30 to go on an And1 by yours truly with McEnelly committing the foul…then, on the ensuing Genzyme possession, McEnelly drilled a three right in my grill to end the comeback bid, and crush our undefeated season.  I can still see him back pedaling down the court, posing…right hand high in the air, fingers wiggling…McENELLY!!!!!  Ghazy…Britt…you guys are cool.  Britt's a freaking terror on the court.  I haven't had to play the Dance Franchise yet (watch out for Sundance next session), but that girl is TENACIOUS
140 – Jen Kuzmick (DL White, Seawards – 56 gms) – 117 points – I've only played with Kuz for half a season, but it's been an awesome half season!  Truly one of the players who embodies the spirit of the league…well…that's only partially true I guess.  Jen loves coming to Sunset, but just like EJ, she refuses to lower herself to the level of drinking Bud Light…what a travesty!  Seriously, Kuzmick, get off your high horse!!
139 – Shannon Robinson (Child Please, Femme – 22 gms) – 118 points
138 – Alan Waters (Ballocrats – 8 gms) – 119 points
T-136 – Mo Sharkey (W.U. Dolphins – 26 gms), Daniel Kraemer (DL Green, BOOM – 22 gms) – 122 points – Mo is one of my favorite players going back to my first exchange ever with her when I covered her first game.  She came out of the game and as she walked by me I asked her, "Your name is Mo, right?"
"Yup!"
"Hi Mo, I'm Rory.  You have three fouls"
Maybe you had to be there, but we both got a laugh out of it.  Daniel went from being mediocre at best on DL Green to a really effective big man on BOOM.  Kari definitely new how to utilize Kraemer's size.  That guy has never met a person he couldn't set a good pick on!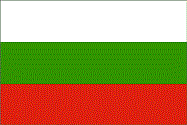 T-134 – Anna Bell (SH Beavers – 10 gms), Dimitre Dimitrov (Kiss Our Passes, Preemies – 23 gms) – 123 points – Dimitre is the best Bulgarian player ever to grace the CAC Co-Ed ranks.  Pat yourself on the back, buddy
133 – Tim Brennan (Back Door – 19 gms) – 125 points
132 – Sam Sok (Genzyme – 45 gms) – 126 points
T-130 – Courtney Schermerhorn (Femme – 9 gms), Brad Coffee (Wheels – 10 gms) – 128 points – Sadly, Courtney only played one season in the co-ed ranks and it was on the all girls team, but this girl could ball!  I remember in their only win, she came away with one hell of a shiner!!  She was tough as nails.  If anybody can coax her back into CAC Co-Ed hoops, their team will be much better for it.  Brad is a solid player for the Wheels too.  Great energy guy.  Tough to guard
T-128 – Sarah Wood (DL Green, Dance – 24 gms), Ben Alvis (We Take Shots – 7 gms) – 129 points – Sarah of unquestionably one of the sweetest individuals we've seen in seven session of CAC Co-Ed hoops.  I've never seen her without a smile on her face for more than five seconds at a time.  Don't mistake the smile for weakness…forget about her and she will kill you from outside the arc.
T-126 – Joe Andrade (Make It Drizzle – 9 gms), Caitlin Fenn – White Chocolate – 9 gms) – 130 points – I've never seen either of them play, but I'll find out about Fenn's skills in a few hours in the first round of the co-ed tournament.  Based on the numbers, it looks like we have a lot more to worry about with her and Becky than the guys on this team!!  I've also heard that Ms Fenn played at Babson.  If she played for Judy Blinstrub, I'm a little bit scared.
T-124 – Kevin Plankey (Sexy – 9 gms), Brian Murphy (Hands Team, Jager, Shots – 20 gms) – 132 points
123 – Andrew Leclair (Ewoks, HPCR – 16 gms) – 133 points – I like Andrew's game.  He sort of took a back seat this session, but it's kind of tough playing with a huge roster and a lot of people that don't know what they're doing (no offense HPCR).  He's athletic enough to be a factor on the right team.
122 – Mike Cassell (Monstars – 11gms) – 134 points – Tall enough to be a 25/15 guy, but kinda soft.  I feel bad saying that, especially
 since a knee injury ended his time with the Monstars prematurely, but it opened the door for yours truly to step and have some good times with TJ & Co!!
121 – Brian Barrett (J-Shore Franchise – 17 gms) – 137 points – A young Vlade Divac…except the knees!!  That was a quote from this week and one of the best I've heard all season.  Dude is a handful in the post.
That's part TWO!!  Next week I'll be posted 120-81 on MONDAY!!  Will that group reach the 200 point mark??
Editors note:  Apologies to three people that I missed that should have been in part one of the blog.  Joe Higgins (Swingers) just squeaked in with 65 points.  His teammate, Mark Capone should be in 185th with 75 points, and I also missed Megan Berry from the Crunchy Ducklings.  She dropped 87 points in 7 games last session.  Should have put her in a tie for 169!