It is hard to believe but we have arrived at the end of the Summer 2012 regular season for 5v5 draft. The summer sessions always seem to fly by. Make sure you sign up for the fall (http://www.cacbasketball.com/signup-leagues.php) we are trying to get 6-8 teams. Without further adieu, and because I am jet lagged as fuck, here are your 2012 Awards:
MVP: Alex Said (Run-CAC) – Al turned a lackluster MVP race into an emphatic blowout in the 2nd half of the season. He led his squad on a 5-0 run, punctuated by a 37 point outburst against MWW in the season finale to clinch the #3 seed for his squad. He looks like the best player on the court every game and his numbers speak volumes: 21.5 ppg, 10.8 rpg, 6.1 apg, 2.1 spg shooting a cool 48% from deep.
Also considered: Honestly, no one…who could you even put here? Boobs are too balanced, Gorynski didn't make the playoffs. Chris Cousins and Drew DeBari I guess, but this was a landslide victory.
OPoY: Generally what I do with this award is I just take the person with the highest offensive player rater who is not the MVP, that would be….what is this?? Ian Rubiano! With a 38.1, crushing the next highest of Drew DeBari with 28.61. That can't be right, lets just use the league's leading scorer instead…OH LOOK IT IS IAN RUBIANO AGAIN.
I know what you are thinking: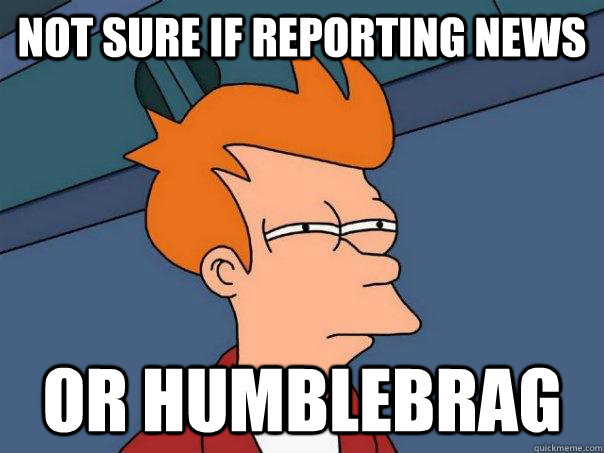 Therefore, OPoY goes to Steve Gorynski (Bitch Face Slap), kid averaged 17.7 ppg and 12 rbg with little help. Capt Heald's late season surge almost pushed BFS to the playoffs but Steve G was the man every night, and everyone knew it.
Also considered: T-Mac, Drew, Rubin
DPoY: Yancy Brown (Danger Zone), tough call on this one but Yancy anchored the middle for the best defensive team in the league (by the numbers). He is looooooooooooooong and most likely led the league in deflections and shot alterations. Unfortunately, our advanced statistician didn't show up for the season so I will just have to give you these numbers: 8.9 D boards (13.3 total), 2.4 steals and 0.5 blocks.
Also considered: Tibbs, Aikman, Kellon, Elijah
6th Man: James Aikman (Meta World War), now this one was easy. I have no idea why MWW often had Troy Aikman, I mean Clay Aiken coming off the bench but the big man controlled the paint on defense and crashed the O boards hard. Averaged 7.2 ppg, 9.7 rpg 1.7 apg and 1.8 bpg. Also, he was on 1 of 2 teams that ACTUALLY HAD A BENCH. So really, the "also considered" contains the only other people who were elgible.
Also considered: Monty Thomas, were there any other 6th men?
Garbage Man award: This is a coveted award. For those of you who are new let me explain. Garbage Man is awarded to the player who does everything that a team needs to win. This isn't a leading scorer, or a flashy player. Usually this person will be in the top 10-15 in every category, but in the top 5 of none. So basically how I used to play until I decided to try for a spot on the all-chuckers team.
This year the award goes to the champion, David Fine. There is a reason he is a champion folks, Fine does all the little things that help you win. Passes, rebounds, hustles, plays solid defense. I think his vertical is a little above the max for a garbage man award winner but I am willing to overlook that in this case. Check these numbers: 12.9 ppg, 7.8 rbg (3.7 offensive!!), 2.3 apg, 1.3 spg, 1.3 bpg. Solid stuff.
Also considered: Cory Presscott, Elijah, Mixtape
All Rookie Team: CAC rookies only, since this is only the 2nd season of 5v5 Draft. Next season I will prolly expand this to 5v5 Draft Rookies. Apologies to Said, Jesse, Tibbs, etc.
PG: T-Mac
SG: Linda
SF: Luigi
PF: Cousins (RoY)
C: Yancy
All Stars: All Star Game takes place 7/17 right after the championship game. Tibbs will be e-mailing everyone on the first / second team as well as the snubs. Please either respond to him (or in this thread) so we can make sure we have 10.
The format will be as follows, the 2 captains below will "draft" teams out of the players attending. This shit is fun so, POST HERE OR E-MAIL TIBBS IF YOU CAN PLAY.
1st team:
PG: Said (C)
SG: Drew (C)
SF: Gorynski
PF: Cousins
C: Tibbs
2nd team:
PG: Rubin
SG: T-Mac
SF: Garbage Man
PF: Luigi
C: Yancy
Snubs: Jesse, Linda, The Champion, Ruff
Misc:
Shaq FT award: Elijah Page 6/24 on the year, that's a solid 25%
Just Throw Me the Damn Ball award: Jesse Corwin
Best Footwear: Tie between Marc Anthony Louis Armstrong and the entire Miley's Side Boobs team
Remember: RSVP for the ASG here or to Tibbs' e-mail.
See everyone tomorrow night for round 1. Run-CAC coming in hot.